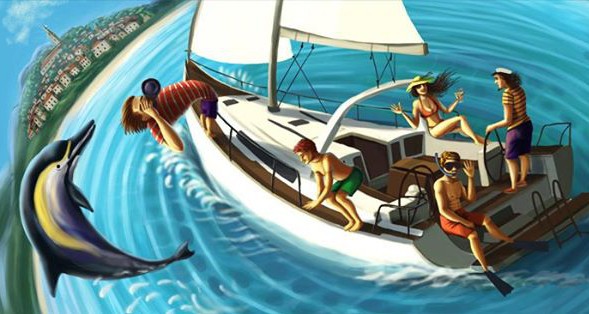 About us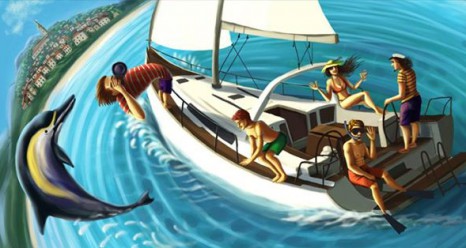 Hello!
You happened to come to StormCrew community site. Let me answer in short some questions which might be arising in your head.
Who are we?
We are an international community fascinated by the sea, thoughtful travelling and responsible lifestyle. Partly Romanian, partly Tatar, partly French, partly German, etc – hot mix happened to meet in Russia =)
What is this site about?
Here you can find yachting cruises, regattas, trainings organized by members of our community or approved offers from our colleagues. Usually we try to select an international crew for our cruises to celebrate cultural and personal diversity during the trip or simply to practice English, Russian, French, Italian and other languages.
Where do you go?
We go sailing to: Canary Islands, Caribbean Islands, Croatia, Cuba, England, France, Greece, Ireland, Italy, Malta, Norway, Russian North, Spain, Turkey, Thailand, Seychelles, etc.
How can I join you?
If you want to join our usual routes, let us know a particular region of your interest or your dates available — we'll make a special selection of sailing opportunities for you (BTW we offer specialized tours: photo tour, language studying tour, eventful sailing when our itinerary starts from or ends up at a thematic event such as art festival, traditional celebration or national carnival, etc.).
If you want to have unforgettable vacations with your friends and family (starting from 3 people) – we can organize 'hand-made' trip for you (itinerary according to your wishes, search and booking of a yacht, professional skipper services).
If you want to stay really alone or just have romantic vacations – sailing is a right choice and we have a sociopath skipper who won't ruin your privacy =)
Ok, I like your style but need more info, what's next?
If you have a partner offer (to open representative office abroad, to make investments, to organised guided tours, to become affiliate skipper, etc.) — please don't hesitate to contact us as well.
Sincerely yours,
Vadim Jourdan